Address: 8890 N Rt. 47 Morris, Illinois 60450      Track Phone: 815-942-5043


Elite Tradeshow Services & Joliet U Pull It Present

2017 Bettenhausen Classic 100 - September 16th

Late Models, Pure Stocks, Street Stocks & Midgets

Gates Open 4:30PM - First Race 7PM

Adults $20, Seniors $15, Kids 12-17 $10, 11 & Under Free

Practice September 15th 4PM to 9PM Pits $20, Stands Free

After Practice Party In Pavilion Free w/Pit Wristband


Bettenhausen 100 Tradition Continues At Grundy County Speedway

After a successful race last year, the Grundy County Speedway proudly announces that on September 16th they will continue the tradition and host the Bettenhausen Classic 100 for Super Late Models. Pure Stocks and Illini Midgets will also run a full program while Street Stocks will run an extended lap feature.

The event will be very similar to what people have seen over the years at Illiana Speedway including qualifying, qualifying races, last chance event and a 24 car starting field to take the green for 100 laps of Super Late Model action.

Elite Tradeshow Services has once again jumped on board as the title sponsor of the race. Joliet U-Pull-It & Scrap, Wilkens Rebuilders & Intermodal Maintenance Group have signed on as associate sponsors of the race. The 56th annual event will pay $5600 to the winner. Powersource Racing Engines has signed on as the fast qualifier sponsor, while T1 Racing, Brake-O-Meter and Five Star Race Car Bodies has signed on as contingency certificate sponsors. Billy Knippenberg/BDK Tools will be sponsoring a "Hard Charger" award giving the driver that advances the most spots in the main event a Snap On impact gun and a 150 piece Snap On tool kit will be given  to the "Hard Luck" winner. McMahon Transport will also give out a $50 gas card to a random finisher. Another Illiana tradition will stay in place and that will be bonus lap money where fans and sponsors can help contribute (over $1300 so far) money on laps listed 1-100 with their money going to the driver leading that lap.

Elite Trade Show Services has also signed on to sponsor the Pure Stock race as well as partnering up with G&T Enterprises and R Place Family Restaurant as the Street Stock sponsor.

Pits will open at Noon on race day with practice starting at 2:30PM. Qualifying will begin at 5:30 and the first race will be at 7PM. Grandstand gates will open at 4:30PM. Chicagoland Speedway will be hosting their NASCAR weekend at the same time, however the Xfinity Series runs in the early afternoon. With our track only 30 minutes away, we invite all the NASCAR fans to come out later that evening to fill up on their racing action September 16th. An open practice will be held on September 15th from 5PM to 9PM with the pits opening at 4PM.

The inaugural Bettenhausen race was held in 1962 and became the top Chicagoland short track race for 54 years. This race is in honor of one of the areas greatest racers, a resident of Tinley Park, IL. the late Tony Bettenhausen who began racing midgets in 1938. He raced midgets and won at Mazon on the old fifth mile dirt track as well as on the high banked Mazon SpeedBowl. He was a member of the "Chicago Gang" that raced at Raceway Park, Illiana, Soldier Field and any other oval they could trailer to.  His hard charging style of driving made him a favorite among the fans in the 40's, 50's and 60's. Tony ran in the INDY 500 14 times and finished in the top 10, 5 times. Two time Indy Car National Champion Tony Bettenhausen was tragically killed while testing a car for a friend at the Indianapolis Speedway on May 12th, 1961.

Schedule of Events

Saturday September 16th

12:00pm Pits Open Late Model

12:30pm Tire Sales Open - Tires To Impound After Mounting

12:30pm Late Model Tech Opens

2:00pm Late Model Drivers Meeting

2:00pm Pits Open Street Stocks, Midgets & Pure Stocks

2:30pm Late Model Practice until 3:10pm

3:10pm Street Stock Practice until 3:20pm

3:20pm Midget Practice until 3:35pm

3:35pm Pure Stock Practice until 3:45pm

3:45pm Final Late Model Practice until 4:30pm

4:30pm Spectator Gates Open

4:30pm Tire Impound Opens

4:30pm Street Stock Practice until 4:40pm

4:40pm Midget Practice until 4:55pm

4:55pm Pure Stock Practice until 5:15pm

5:00pm Late Model Pre-Qualifying Tech (In Order)

5:30pm Qualifying Begins

Late Model & Midgets (2 Laps)

SS/PS Won't Qualify, Fastest Pracitce Lap Is Your Time

6:45pm Opening Ceremonies -

Fast Qualifiers (LM, SS, PS) on track

7:00pm Racing Begins

Late Model Qualifying Races 12 Laps

Illini Midget Heats 8 Laps

Pure Stock Heats 8 Laps

Late Model Last Chance Race 15 Laps

Illini Midgets Feature 25 Laps

Late Model Out of Car Introductions

Bettenhausen Classic 100

Street Stock Feature 30 Laps

Pure Stock Feature 20 Laps

Schedule Of Events May Change

Expected Entries

As of September 12th

1) Joe Vinachi #73

2) Dean Patterson #64

3) Rich Bickle #45

4) TBA #81

5) Billy Knippenberg #01

6) Tom Knippenberg #0

7) Nathan Bertino #96

8) Jim Weber #3

9) Josh Nelms #0

10) Eddie Hoffman #8

11) Christy Penrod #42

12)  DJ Weltmeyer #16

13) Mike White #14

14) Paul Shafer Jr. #7

15) Garrett Schwartz #10

16) Ricky Baker #52

17) Larry Schuler #30

18) James Gregait #7

19) Kevin Offdenkamp #22

20) Jeff Wakeman #91

21) Scott Koerner #55

22) Trent Snyder #88

23) Wayne Freimund #95

24) John Nutley #96

25) Anthony Danta #11

26) Rich Dearborn #000

27) Kevin Gentile #31

28) Pat Kelly #16

29) Andy Jones #11

30) Brad Larson #66

31) Scott Tomasik #8

32) Boris Jurkovic #53

33) John Ventrello #38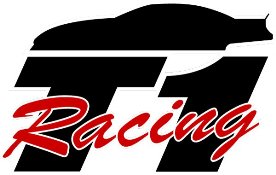 Hard Charger Award & Hard Luck              5th in Late Model & Street Stock Features

           Snap On Impact Gun                                    Free Nose or Tail Certificate

           Snap On Tool Kit

              Fast Qualifier Award                                 4th, 8th, 12th, 16th, 20th, 24th

                $300 Cash Bonus                                       $100 Product Certificates

T1 Chassis Dyno Product Certificate - $100

3rd Place, 8th Place & Hard Luck Winner

For Late Model, Street Stocks, Pure Stocks & Midgets

T1 Shock Dyno Service Product Certificate - $100

4th Place, 9th Place & Hard Luck Winner

For Late Model, Street Stocks & Midgets

BETTENHAUSEN 100 CONTINGENCY AWARDS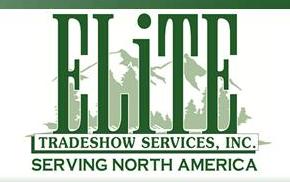 Street Stock

Race Sponsors

Elite Tradeshow Services

G&T Enterprises

R Place Restaurant

Street Stock

Bonus Money Sponsors

Fast Qualifier Award

Fast Trak Detailing - $50

Hard Charger Award

From Bradley Racing - $50

Hard Luck Award

From Bradley Racing - $50

Fastest Lap Of The Race

Vandelay Industries - $10

Random Finisher

McMahon Transport - $50