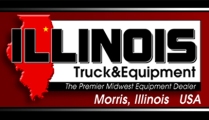 Address: 8890 N Rt. 47 Morris, Illinois 60450      Track Phone: 815-942-5043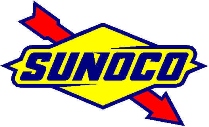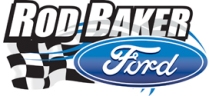 Sunoco Fuel Provided By

Feece Oil Company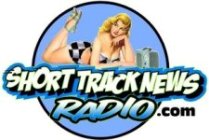 LIVE Every Monday at 8PM

Weekly Grundy Report

To Order Banquet or Grundy County Speedway Photos

Contact Track Photographer Brian Nolte at FourthTurnPhotos@Yahoo.com



2018 Friday Night Ticket Prices

Regular Program

FREE*

$5.00

$12.00

$10.00

Specials

FREE*

$7.00

$15.00

$13.00

11 & Under With

Paid Adult Admission*

Students 12 thru 17

18 & Older

Seniors 65+

Transponders may be rented from the track for a fee of $15

Fee is waived for the 4 Cylinder class

Transponder rented in the tech shed and returned at end of night at the pay window

Weather Rules

IN THE EVENT OF A SUDDEN SHOWER OR ANY OTHER INCLEMENT WEATHER CONDITION, THE STARTER WILL HALT THE RACES. EVERY EFFORT WILL BE MADE TO COMPLETE THE REMAINDER OF THE PROGRAM AS ADVERTISED. IF THE RAIN, IN THE SOLE OPINION OF THE TRACK MANAGEMENT, WILL PREVENT THE RETURN OF SAFE RACING CONDTIONS, THE REMAINING RACES WILL BE POSTPONED OR CANCELLED AS FOLLOWS:

A: IF THE MAJORITY OF THE HEAT RACES HAVE BEEN RUN, THIS DATES PROGRAM WILL BE CONSIDERED COMPLETE AND NO RAIN CHECKS WILL BE HONORED. ANY RAINED OUT FEATURES WILL BE RUN AS THE FIRST EVENT(S) FOLLOWING TIME TRIALS ON THE NEXT SCHEDULED RACE DATE OR AT A DATE TO BE ANNOUNCED.

B: IF THE MAJORITY OF THE HEAT RACES HAVE NOT BEEN NOT BEEN COMPLETED, THE COMPLETED PROGRAM INCLUDING TIME TRIALS, TRACK RECORDS, BONUSES AND CHAMPIONSHIP POINTS WILL BE VOIDED. RAIN CHECKS WILL BE HONORED AT THE NEXT RACE WITH THE SAME ADMISSION ONLY. NO REFUNDS WILL BE MADE.



For The Latest Race Day Weather Updates, Follow Us On Facebook

Friday June 22nd

ON TRACK AUTOGRAPH PARTY 7PM

Fans Are Allowed On Track To Meet

The Drivers And See The Cars Up Close

Full Program of Late Model, Mid Am, Street Stock & Pure Stock

Drivers Note - Earlier Pit, Practice & Qualifying Times

Pits Open 3:30PM - Practice 4:30PM - Stands Open 5:00PM

Qualifying 6:15PM - Autograph Party 7PM - First Race 8PM

Adults $12, Seniors $10, Students 12-17 $5 Kids 11 & Under FREE

Make Plans Now...

114th Annual Grundy County Fair

June 29th - July 3rd

Including...

Racing June 29th - Full Program

Racing June 30th - Veterans Get In FREE

July 2nd - Free Grandstand Show & Fireworks